Robert Lahm has been prosecuting personal injury and negligence cases for over 30 years. The focus of his legal career from the beginning has been on negligence/personal injury, primarily in the areas of Wrongful Death; Medical Malpractice; Defective Products Liability; Construction; Automobile and Tractor Trailer Crashes and Highway Defects that are created or maintained by Municipal entities, State, County and Towns.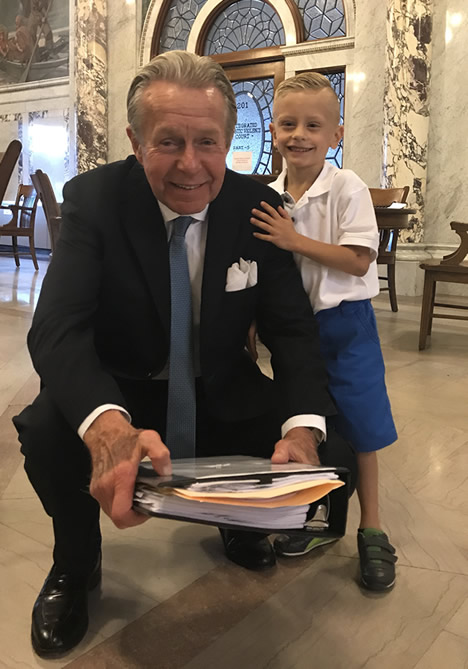 My favorite cases are representing children
Robert is one of the leading trial lawyers in the State of New York. He has, over the years, won numerous multi-million dollar verdicts and settlements on behalf of his clients. He is listed in the Personal Injury Law and Medical Malpractice sections of "The Best Lawyers In America." He has been a Board Certified Civil Trial Advocate since 1995, which means that he has taken a separate Bar Examination administered by the National Board of Trial Advocacy to become certified. As one of the Founders of the New York State Academy of Trial Lawyers, he has been elected president. He is also a past president (1996-1997) of the New York State Trial Lawyers Association. In addition he is admitted to practice in the state of Pennsylvania and all Federal Courts.
He also a member of the American Association of Justice, The New York State Bar Association, The Onondaga County Bar Association, The Civil Justice Foundation and The Women's Bar Association of New York and ranked as an Advocate of the American Board of Trial Advocates.
Robert is a well known expert on Trial Advocacy and frequently lectures on the subject. He has written exam questions for the Civil Trial Advocacy Bar Examination and has lectured at seminars for the New York State Bar Association, NYSTLA and other seminars. He is a frequent Lecturer for the New York State Academy of Trial Lawyers. He was also an Adjunct Associate Professor at the State University of New York Medical University for thirteen years.
After the September 11, 2001 attack on the World Trade Center, Robert and the firm joined with the Association of Trial Lawyers of America in forming Trial Lawyers Care (TLC). They represented several victims of the tragedy without compensation. The founding goal of TLC was to provide representation to the families of the victims who were killed and injured without compensation to the individual lawyers and law firms.
He is admitted to practice in the state of New York; The Commonwealth of Pennsylvania, the Federal District Courts in New York and Pennsylvania and the Federal 2nd Circuit Court of Appeals.